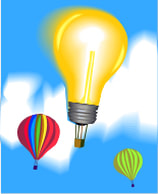 ​
​
CONTACTS
Are you or your group seriously thinking about launching an
FCA
Club or Affiliate?
GREAT!

Review the details on this website to help clarify your questions.
CONTACT THE TEAM BY EMAIL
if you have further questions.
.
BUT if you already know you and your group want to
MOVE AHEAD
...
Complete the
FCA Club Interest Form
so that we can be of further help.
FCA Club Interest Registration Form
---
---
​Dr. Christine E. Pawelski FCA Director/Child Advocacy Projects
Center for Child and Adult Development
Brooklyn College, CUNY Team Contacts

Dr. Christine Pawelski heads up the

FCA

overall development efforts and contacts with the various groups who continue to engage in the support of this initiative. Christine is a longtime child advocate (

...more than 36 years!

). An Educator involved in working with children across age groups, especially individuals with special needs (i.e. focused interest in physically challenged, deaf, blind, intellectual disabilities and multiple handicaps). Special educator by professional training with advanced degrees from Teachers College, Columbia University, NY. Program developer and additional work in designing digital and multi-media training methods for diverse professionals (See

Disability and Child Abuse

website/App)). Background positions held in higher education, public and non-profit schools/organizations across the country (NY, IL, OH, CT). Became involved in the area of child abuse in 1985 and has continued to expand that work nationally & globally, serving on many statewide and national Advisory Boards and Committees along with training to multidisciplinary groups on these key topics. She is a strong supporter of online learning especially given need for reaching global audiences across disciplines.

She is a native Chicagoan, but has called NYC "home" for the last 30 years.

Believes...

"If you want to go fast, go alone;
f you want to go far, go with others." ​

---

Irene van der Zande

Founder and Executive Director

Kidpower Teenpower Fullpower International®irene@kidpower.org

​​

​​Irene van de Zande and her

Kidpower

team have joined in partnership with

FCA

development efforts to share their work which is dedicated to providing empowering and effective child protection, positive communication, and personal safety skills for all ages and abilities. In 1989, with the help of many different people, Irene established

Kidpower

as a nonprofit organization. Since then, Irene has led the development of the programs, creation of the curriculum, establishment of centers, and training of instructors. Working in conjunction with experts in the fields of public health, violence prevention, mental health, law enforcement, child safety, education, and the martial arts she has authored program materials, publications and services including adapting these to meet the special needs of people with different abilities and those facing challenging life circumstances. Irene graduated from the University of California, Los Angeles (1969) with a degree in Psychology. She received her initial training as a VISTA Volunteer, setting up services on Indian reservations and in small towns in Iowa and Nebraska. She trained other volunteers to work in both inner city barrios and rural communities. Her focus on training others to share learning continues today. She is a tireless advocate on behalf of children and families continuing to expand and develop with her team resources in self-protection through training manuals, curriculum teaching books including safety comic books through her

Kidpower/Teenpower/ Fullpower

initiatives.

---
---
---

Just want to support the effort in even a small way? Contact Dr. Christine E. Pawelski - fcadirector2016@gmail.com
Donate to the
FCA Small Grant Program
which in 2017 begins to offer fund access ($100-500) to approved
FCA
Clubs/Affiliates to help support their
Community Project Advocacy
work.
"No one has a right to sit down and feel hopeless...There's too much work to do."
(Dorothy Day, social justice activist, Brooklyn, NY)
---